This blog discusses some of the best hairstyles and tattoos ideas to try in 2022.
Hairstyle for Women
Let's look at some of the trending hairstyles for women. 
Wavy Cut with Curtain Bangs – This trending hairstyle will suit women of all ages. Face framing bangs will accentuate your cheekbones and stretch the face. To have a statement look, shoulder-length layered loose waves are added. 
Soft Blunt Cuts – This is a short hairstyle with both ends cut in a straight line. Comes without layers, this hairstyle is suitable for women who are having oval, square, or heart-shaped faces.
Short Hair cut with Long Bangs – This haircut includes shortening the sides and leaving the length at the top. Then, you need to use pomade for creating a sweepback look.
Female Mullet –The greatest advantage of having this hairstyle is that it will keep your neck warm, and also keep your hair out of your eyes and face. This hairstyle is a must-try for those women who want to get a bold look. You can see classic mullet hairstyles on the red carpet, now the new shaggier style is available that can make a woman much prettier than before.
Undercuts – These hairstyles are a stylish and edgy way to upgrade your style. In this haircut, when your hair is up it gives an edgy appearance and it will not be visible when the hair is down. This cut is suitable particularly for women with short hair.
Hairstyle for Men
The following are some of the popular hairstyles for men
Fade Haircut with Beard – It includes a stylish textured top and a fine faded haircut with a heavily carved beard.
French Crop – This is a short and low-maintenance haircut that is suitable particularly for those who are not interested in spending more time styling their hair but wants to look smart. French Crop is a must-try for men who have thin hair and whose hairlines have started to recede.
Slick back pompadour – This haircut is an ideal option for those who want to get an elegant look to hair. The thing that makes it unique among its counterparts is that you can try it out for casual or formal days. One of the greatest benefits of this hairstyle is that it does not require much styling. All you want to create this hairstyle is a wax or pomade and a comb.
Tattoos
Here you can find some of the popular hairline and body tattoo ideas that you can choose from. Without any doubt, we can say that these tattoo ideas are surely going to inspire you.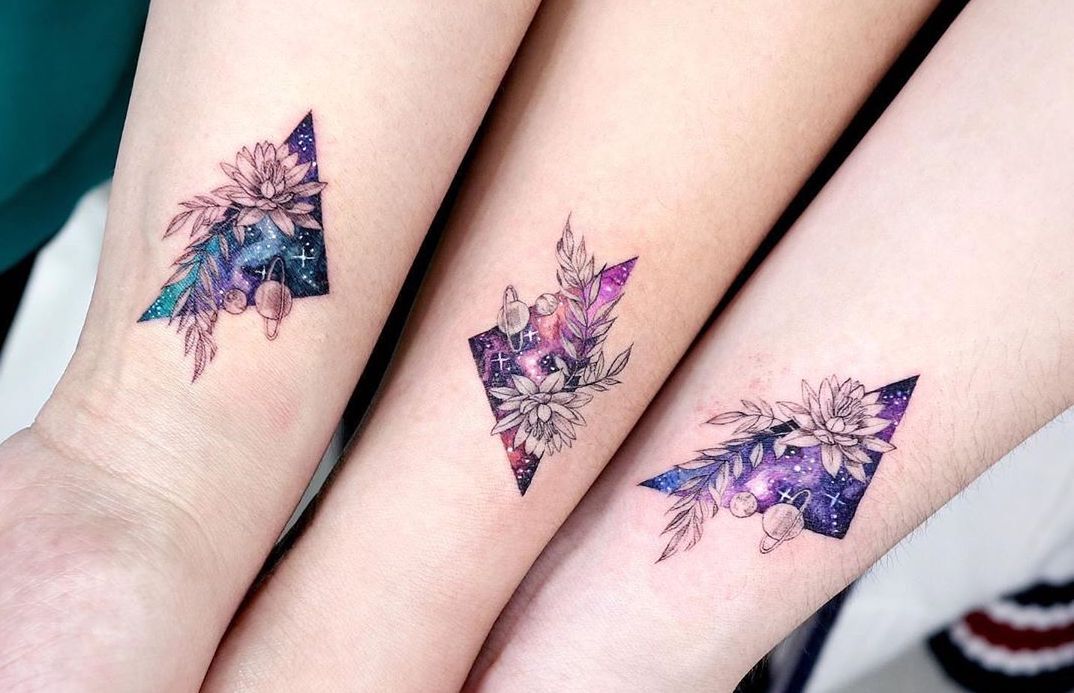 Tattoos for Hairlines
Peekaboo Tattoos – This cute tattoo will bring a smile to everybody's lips that sees this tattoo. 
Large Tattoos – This bold tattoo starts at your hairline and goes down your neck. This mainly includes rock-hard pictures. So before getting this tattoo, you need to plan in advance
Whispers of Your Heart Tattoos – It is said that the one symbol is equivalent to 1000 words. By putting a small tattoo under your hairline, you are allowing your mark to speak for you. 
Silent Language Tattoos – There is a saying that silence is more eloquent than words. So if you are considering tattooing permanently, always make sure to choose wisely as it will speak for you without your knowledge.
Now let's look at a few tattoo ideas for the body
Butterfly Tattoos – This tattoo is a perfect option for those who are looking for inspiration for their tattoo. Butterfly tattoos have been staying popular for decades. They are classic and the variety of designs ensures that each part remains special to those who are wearing it.
Skull Tattoo – This tattoo has been a popular design for several years and was preferred mainly by stubborn individuals who had a certain record of being tough. Today, this tattoo incorporates a variety of meanings and designs, including roses and snakes. 
Conclusion
If you want to look dapper always, then you need to choose a hairstyle and tattoo that suit you well.